Pink salt is hand-harvested at high altitudes by small farmers. This salt grows at Maras in the Sacred Valley, between Cusco and Machu Picchu at 4000 masl. The salt extraction from natural pools has been a traditional work from Maras communities for centuries—since the Inca empire. The saltwater strains from the ancient ocean that was covered by the Andes. Along its way, the water gathers minerals and nutrients that mix with salt and complement its delicate flavor. This natural pink salt of coarse grain is high in mineral content. Recommended by chefs for use in the gourmet kitchen in the preparation of meat, fish, salads, etc.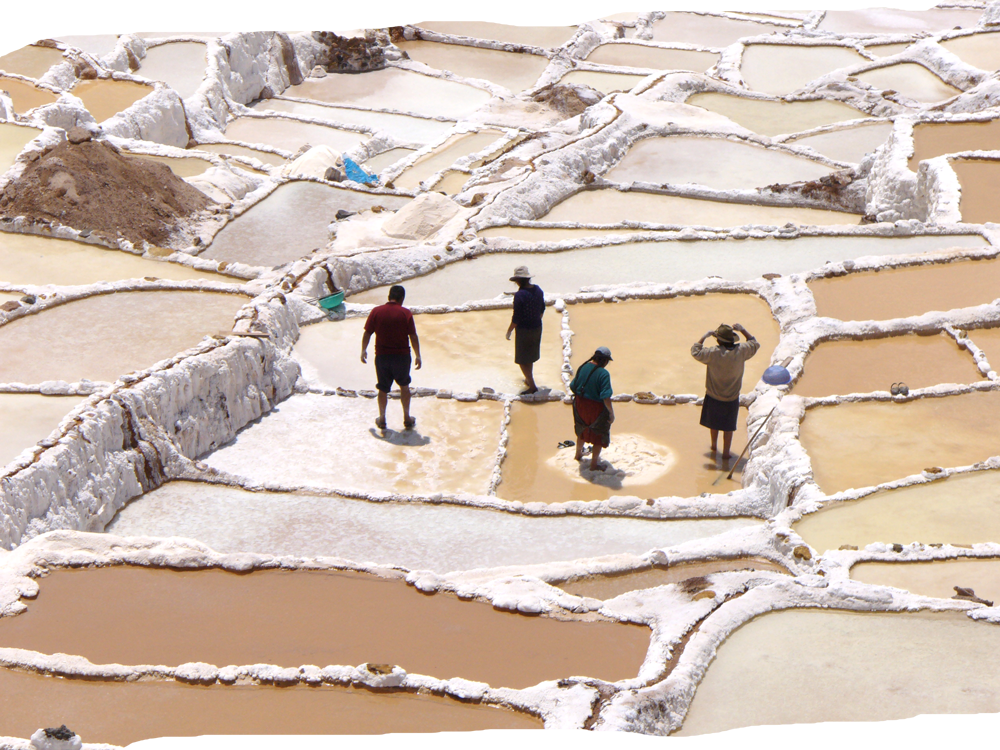 INGREDIENTS
Maras pink salt of coarse grain
Also, it contains iodine and fluoride.
SUGGESTED USE
Keep in a cool and dry place.