Coffee produced in the jungle of Peru in the PUNO region. It is a slightly thick coffee, with a fabulous aroma, less acid than normal. It's creamy and you even feel a little bit of chocolate in it. It is a very special coffee, which first passes through the digestive system of coatis (nasua) and the result is Uchuñari coffee.
The uchuñari or coatí is a great connoisseur of coffee, he only chooses the best fruits and that is because the little animal with the big nose only eats the coffee that is already ripe.
The expert taster explains that the seeds expelled by the animal are still surrounded by parchment, a shell, a natural protection. When they are received, they remove that shell and roast them. In this process, the coffee reaches temperatures of 230 degrees Celsius, enough to kill bacteria, if you still have any doubts.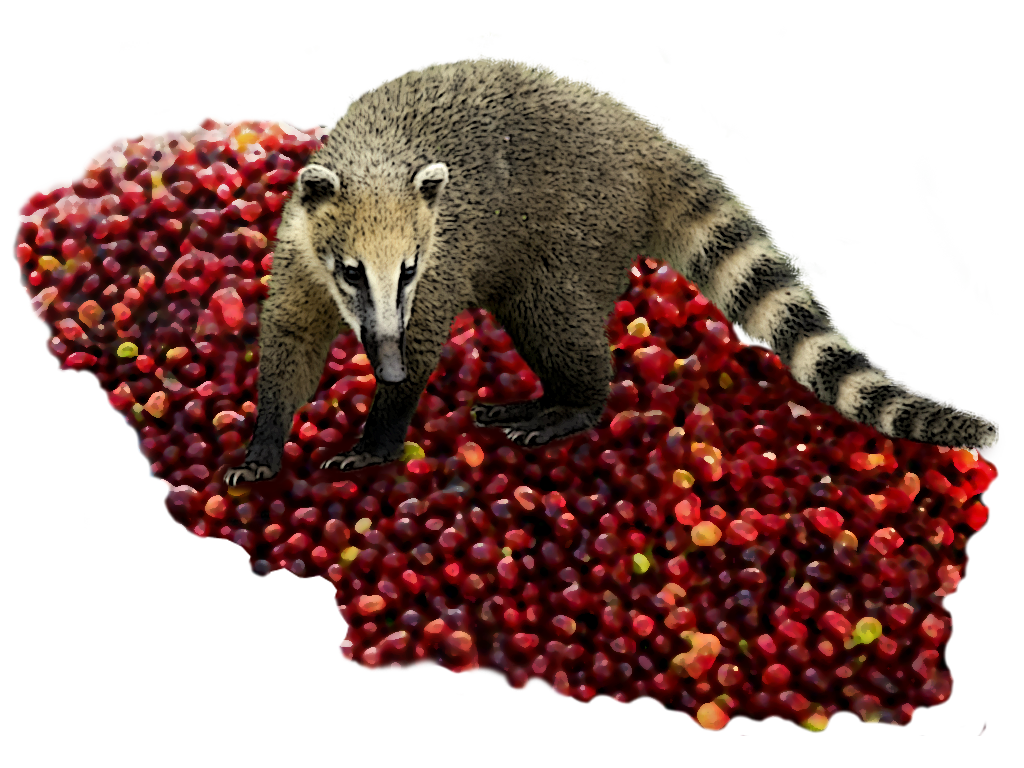 INGREDIENTS

Roasted coffee beans
SUGGESTED USE
Once opened, keep the bag closed.
Keep in a cool and dry place.
ADDITIONAL INFORMATION
Specialty Coffee
Gourmet coffee
The history of Uchuñari coffee