This granola mixes our Andean cereals with the rich flavor of the Peruvian jungle and two sweet fruits grown on the coast. Among its ingredients we have the delicious mango, mamey, maca, yacon, and goldenberry; besides, it has Amazonian fruits such as the exotic macambo and papaya. It is free of sugars and ideal for good digestion due to its properties. Plus, it has a high content of fiber, vitamin C, amino acids, and antioxidants thanks to the mixture of different types of fruits.

INGREDIENTS
Oat flakes, puffed wheat, popped quinoa, dried goldenberry, yacon flakes, dried mango, popped kaniwa, popped amaranth, maca flakes, dried papaya, dried mamey, sesame seeds, vegetal oil (sunflower), roasted macambo, honey, linseed, vanilla flavor and salt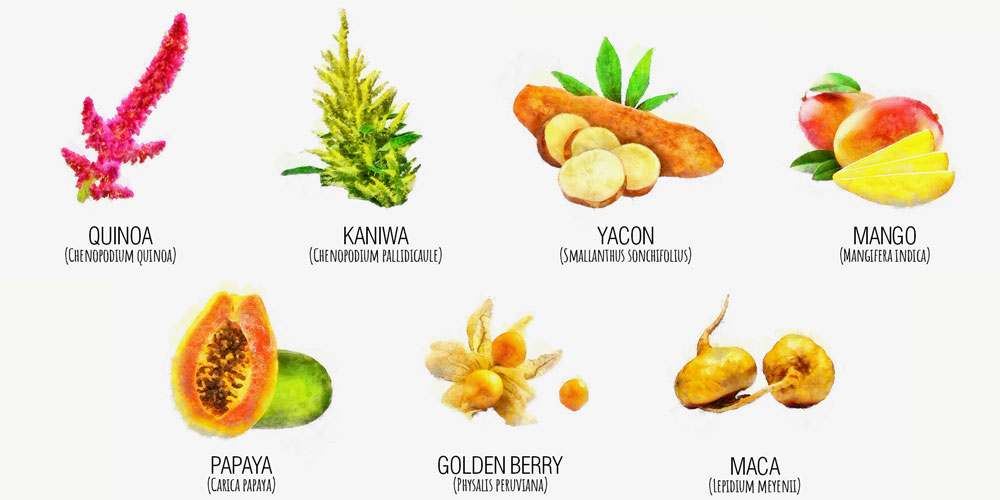 SUGGESTED USE
Consume directly from the container as a snack. You can also mix it with milk, yogurt, honey, fruit salad, etc.
Keep in a cool and dry place.
Once opened, keep the container tightly closed.
ADDITIONAL INFORMATION
Made in Peru
Pro Sport
Sugar free
Balanced breakfast
Healthy snack
Lunch box to go
Exercise supplement