Along with the flavor of the Andes, this granola has among its ingredients an exclusive Amazonian product from the same cacao family: macambo. Also, it has cacao nibs sweetened with yacon syrup and chocolate covered sacha inchi. Macambo, like cacao, has a stimulating effect that produces a feeling of well-being. Besides, this exotic fruit is high in Omega 9 and antioxidants. On the other hand, the sacha inchi is ideal to reinforce the defenses of the organism of the children. It balances cholesterol and triglycerides.

INGREDIENTS
Oat flakes, puffed wheat, cacao nibs sweetened with yacon syrup, popped quinoa, maca flakes, yacon flakes, popped kaniwa, popped amaranth, sesame seeds, vegetal oil (sunflower), honey, roasted macambo, chocolate-covered sacha inchi, linseed, vanilla flavor, and salt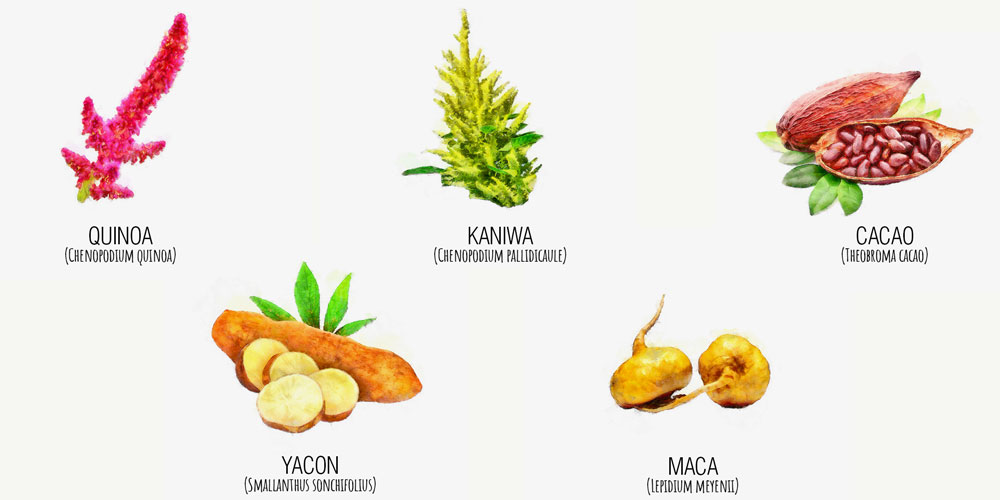 SUGGESTED USE
Consume directly from the container as a snack. You can also mix it with milk, yogurt, honey, fruit salad, etc.
Keep in a cool and dry place.
Once opened, keep the container tightly closed.
ADDITIONAL INFORMATION
Made in Peru
Pro Sport
Balanced breakfast
Healthy snack
Lunch box to go
Exercise supplement