Based on grains from our beautiful Andean mountains, this granola has ingredients such as quinoa, kaniwa, and amaranth, super healthy and nutritious grains for the whole family. Also, it contains rolled oats, wheat, honey, and flaxseed. Its ingredients are high in proteins, amino acids, and fibers. Besides, it is ideal for lactose-intolerant people. You can combine it with vegetable milk to maintain a healthy lifestyle.

INGREDIENTS
Oat flakes, puffed wheat, popped quinoa, popped kaniwa, popped amaranth, sesame seeds, vegetal oil (sunflower), honey, linseed, vanilla flavor, and salt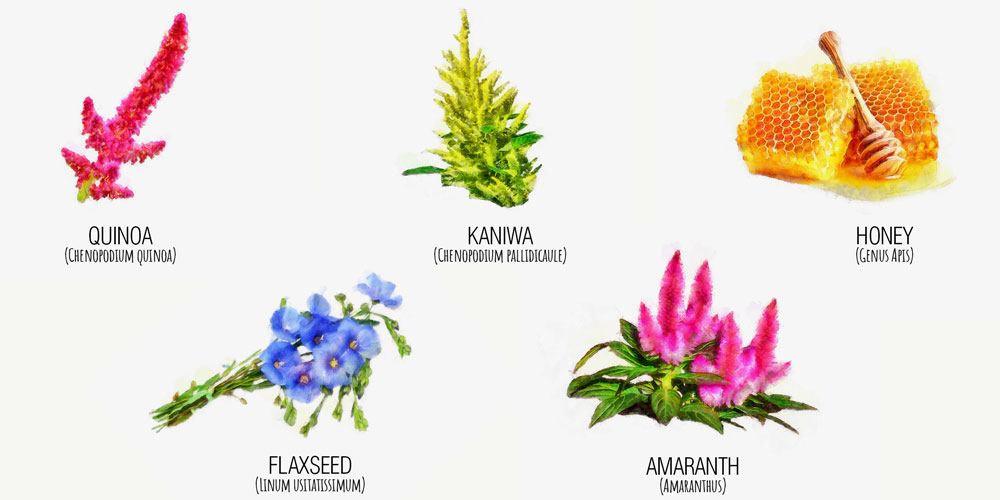 SUGGESTED USE
Consume directly from the container as a snack. You can also mix it with milk, yogurt, honey, fruit salad, etc.
Keep in a cool and dry place.
Once opened, keep the container tightly closed.
ADDITIONAL INFORMATION
Made in Peru
Dairy-free
Pro Sport
Balanced breakfast
Healthy snack
Lunch box to go
Exercise supplement